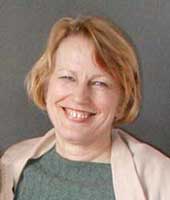 Head of Lab.,
Ph D (Biology),
BONDARENKO L.
IT CARRIES OUT research and development of technologies for rearing fish-raising stock and marketable fish in ponds of different rates of intensification under industrial conditions.

IT CONSULTS ON:

- fish-raising stock rearing and fish polyculture composition depending on economic potentialities and activity trends;
- marketable fish rearing without artificial feed and on the traditional technology in river-bed, flood-plain and estuary-type ponds;
- growing of marketable sturgeon and obtaining of alimentary black caviar in the installations with a closed circuit water supply system.


THE FOLLOWING TECHNOLOGIES HAVE BEEN DEVELOPED:

- marketable sturgeon pond rearing using dry pelleted feeds;
- composite white carp fish-raising stock and silver carp rearing, yielding 2t per hectare for estuary stocking.