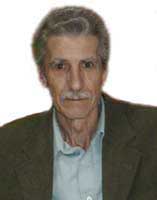 Chief Engineer
NOVIKOV A.

IT DEVELOPS:
- projects of hatcheries for sturgeon juveniles, salmon, carp, herbivorous and marine fish species rearing;
- pike-perch and sea-roach spawning-nursery farm projects;
- marketable fish-farm projects for carp, herbivorous fish species, trout, mullet, etc. rear-ing;
- warmwater farm projects.

IT CARRIES OUT PROJECTS OF:
- water intakes from surface sources;
- river and water reservoir bank-protection;
- moorings;
- fish protection works;
- protecting dikes;
- pump stations and other hydraulic structures.